Thursday, April 26, 2018: 8pm – 10pm
Laugh Out Loud Comedy Club: 618 NW Loop 410 #312
San Antonio, TX 78216
Fiesta Comedy Explosion 2018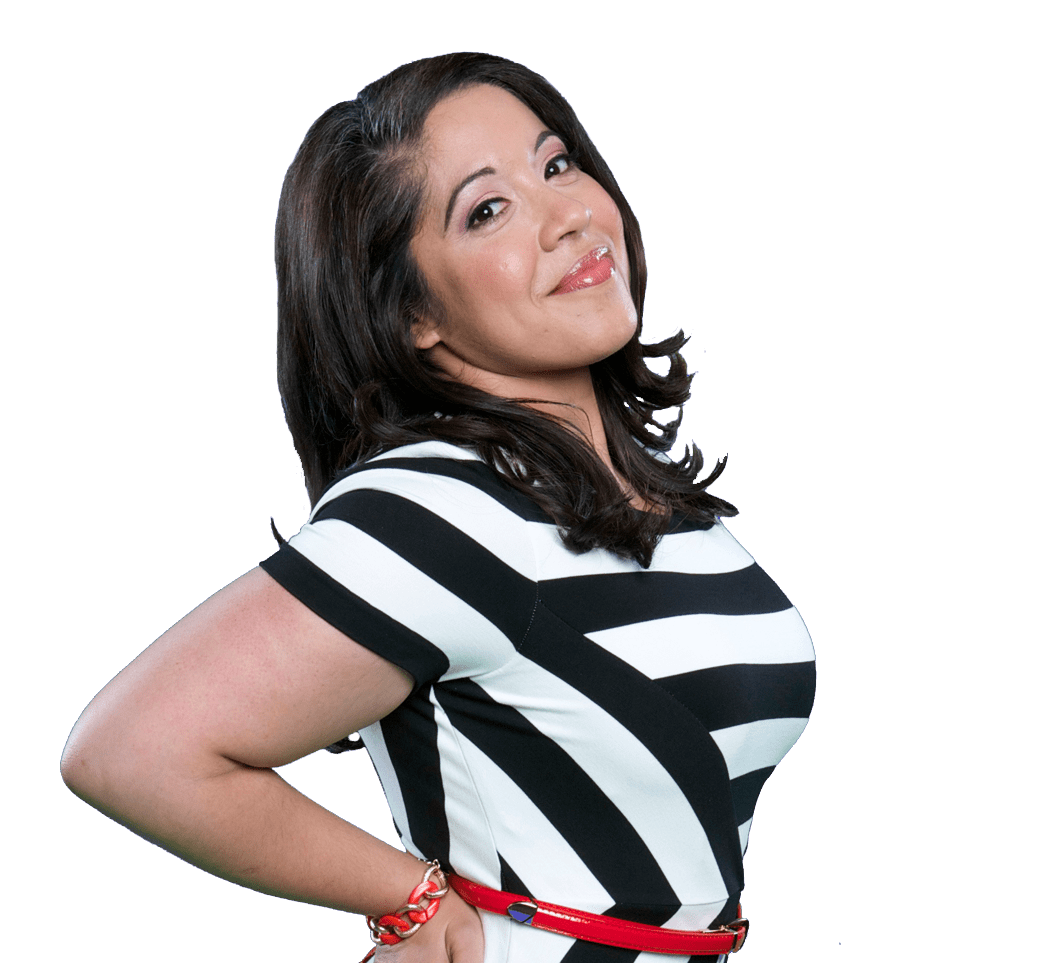 Actress, comedian, and writer Gina Brillon was born and raised in Bronx, New York. She's been a standup comic since she was 17 years old. Her first one hour special, 'Pacifically Speaking,' was produced by Gabriel Iglesias and will debut on NuvoTV in Fall 2014. She has a featured role in Gabriel Iglesias' upcoming theatrical film, The Fluffy Movie. She's made appearances on Comedy Central's Live at Gotham, E!'s Chelsea Lately, AXS' Gotham Comedy Live, The View, and is the first (and only) Latina winner of NBC's 2012 Stand up for Diversity Showcase. She was selected to be part of Montreal's Just For Laughs New Faces Showcase. Gina sells more tickets as a headliner within the Improv Comedy Club chain than any new artist.
Fiesta Comedy Explosion
Come join us for a night of feel-good laughter as the Priest Holmes Foundation hosts its annual scholarship fundraiser, Fiesta Comedy Explosion, at the Laugh Out Loud Comedy Club. This year's official Fiesta event is set for Thursday, April 26, 2018. Proceeds will benefit graduating high school seniors with scholarships that reside in Bexar County.
The Priest Holmes Foundation is a recognized 501 (C)(3) organization. We are committed to encouraging education and enhancing the lives of children in our community. Through comprehensive programs and scholarships, the foundation will help lay the groundwork to empower students to achieve brighter and more prosperous futures.
The Priest Holmes Foundation has been a proud member of the Fiesta Commission PMO since 2014. Fiesta Comedy Explosion is an official Fiesta San Antonio event. For more information please visit www.fiesta-sa.org.
2017
Headliner: Donnell Rawlings
Comedian: Ben Moore
Comedian: George Anthony
The 2017 Fiesta Comedy Explosion Featured:
Actor/Comedian Donnell Rawlings, Comedian
Ben Moore and Comedian George Anthony
Laugh Out Loud Comedy Club
618 NW Loop 410
San Antonio, TX 78216
2016
Headliner: Godfrey
Comedian: Slade Ham
Comedian: Blair Thompson
The 2016 Fiesta Comedy Explosion Featured:
Comedian Godfrey, Comedian Slade Ham
and Host Comedian Blair Thompson
Laugh Out Loud Comedy Club
618 NW Loop 410
San Antonio, TX 78216